The Borgo is an excellent base for visiting Casentino and art cities such as Arezzo and Florence. The most famous and striking locations in Casentino are definitely Camaldoli, the Verna Sanctuary, and the Pieve di Romena.
Camaldoli is immersed in nature with centuries-old forests of rare beauty, to see is the 11th-century Hermitage of San Romualdo, famous for the cells of the cloistered monks, and in the village the 16th-century Monastery and the Old Pharmacy where you can buy the monks' products. The Shrine of La Verna is a place that will remain in your interiority, it is an important statement, but in these eighteen years of activity, we have often had such testimonies as, "I visited this place thirty years ago, and I have always thought of returning! The Pieve di Romena is a true gem of the 12th century is visited by thousands of people every year and is famous for the great spirituality it leaves with its visitors.
In addition to the places of faith, of great importance are the castles of Poppi with its Borgo, among the most beautiful in Italy, Romena and Porciano. Noteworthy is the "stone village," Raggiolo, a real jewel of other times, not to be missed!
About an hour's drive away are the wonderful villages of Anghiari and Cortona, which can be combined with a visit to Arezzo. In the vicinity of the Verna Shrine, there is a place that is almost a must visit! Caprese Michelangelo, the birthplace of the great Michelangelo Buonarroti, where the birthplace and a small museum with casts of the unfinished works can be visited, which are truly impressive-it seems as if the characters are trying to spill out of the marble! Finally, the Casentino Forests National Park, World Heritage Site 2017, named the most beautiful in Italy in 2016 and among the most beautiful in Europe! Wonderful waterfalls inside, with trees even thousands of years old!
There would be much more to say, but don't worry! Because at the Borgo every morning, after breakfast, and depending on the weather, we will recommend the most beautiful and picturesque places to visit!!!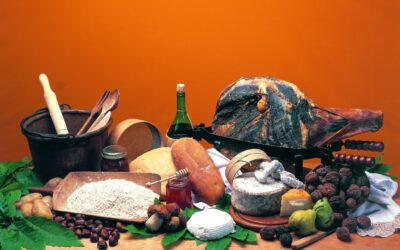 Located just an hour's drive southeast of Florence, Casentino is a precious little gem of Tuscany just waiting to be explored. You will find a little bit of everything here: just think of vineyards,...